Japanese Sweets for Your Loved Ones — A Sweet Gift for Mother's Day
The second Sunday of May is Mother's Day. It is a special occasion to show appreciation to your mother or motherly figures. The very first Mother's Day was celebrated in 20th century America. After the death of Anna Jarvis's mother on May 9, 1905, she conceived a day to honor the sacrifices that mothers make for their children. The idea of having a day to show appreciation to mothers spread quickly across America. Then in 1914, the US president at the time, President Wilson declared every second Sunday of May as Mother's Day.

In this article, we will showcase different Japanese snacks that are perfect for Mother's Day, a special day to the entire world that was first created by one woman.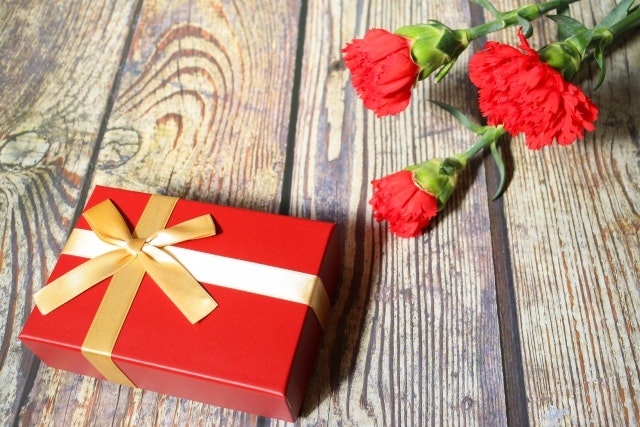 1. Mother's Day Traditions Around the World
Most countries across the globe have a day dedicated to mothers. In Japan, it is common to give carnation flowers or snacks as Mother's Day gifts. How about your country? We would now like to show you the different Mother's Day traditions around the globe.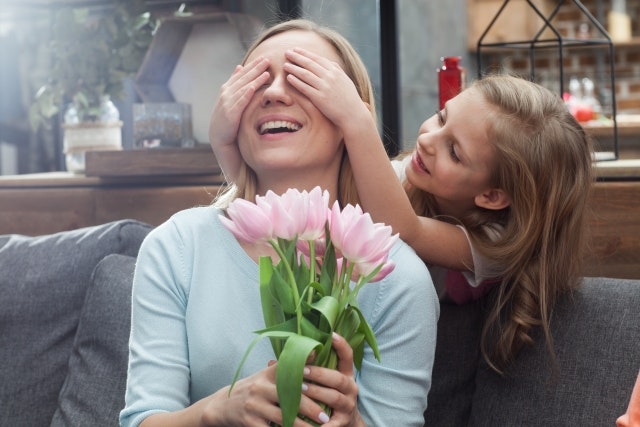 1-1. The United States of America
Anna Jarvis, the founder of Mother's Day, gave a white carnation on the anniversary of her mother's passing. Those were her mother's favorite flowers. As a result, it has become a tradition to prepare white carnations to honor a mother who passed away, and red carnations to celebrate a living mother.
Today, people give all kinds of flowers in different colors along with a Mother's Day card to show their appreciation. Mother's Day is all about honoring the sacrifices our mothers make, and most people would spend time with their family.
1-2. Australia
In Australia, it is common to prepare Chrysanthemums white roses, also known as mums, which resembles the pronunciation of "moms", as presents for Mother's Day. Restaurants are filled with family celebrations on Mother's Day. Regardless of culture or location, spending time with family with good food is always a good idea.
1-3. Finland
In Finland, it's the custom for children to give their mother freshly picked white windflowers on Mother's Day morning, along with a hand-made card and breakfast delivered altogether to the mother's bed. Starting Mother's Day with a nice family breakfast sounds like a fantastic idea!
1-4. Thailand
Mother's Day in Thailand is on August 12 rather than the second Sunday of May like in most parts of the world. In Thai culture, it is important to show respect to those with higher social status. And as Sirikit, the Queen of Thailand at the time, was considered as a motherly figure for the entire nation, the government then made her birthday the Mother's Day in Thailand. As Mother's Day, which is also Queen Sirkit's birthday, approaches, people decorate the towns with the Queen's pictures and drawings. On that day, people would wear blue clothes to celebrate the occasion as the color blue represents Friday on which the Queen was born, and give jasmine flowers to mothers.
2. Japanese Snacks for Mother's Day
Every country has its own way of celebrating Mother's Day. However, giving flowers and gifts to show appreciation is a common practice in many different countries around the world.
Now let's take a loot at some popular Japanese snacks that are perfect for Mother's Day to complement the beautiful flowers you've prepared for your mom, grandma, or any love of your life!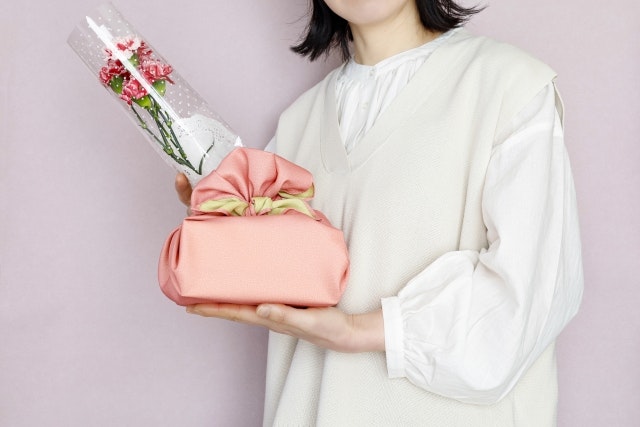 2-1. Hokkaido no Koibito
A famous Japanese sweet that consists of two langue de chat (cat's tongue cookies) with cream and chocolate fillings. Langue de chat is a French snack with a crispy and light texture that got its popularity in the Japanese community.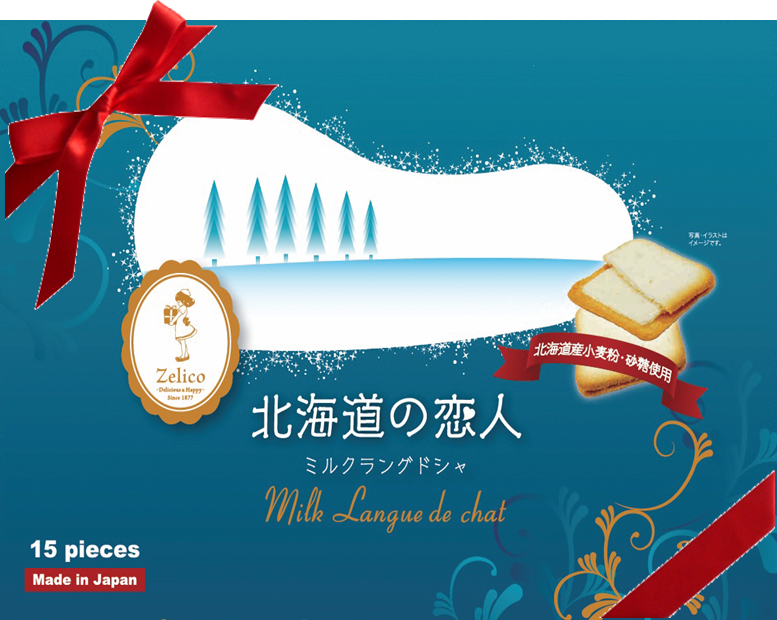 It uses ingredients like Hokkaido flour and sugar, which are famous for their flavorful taste. And it comes in five different flavors that many will enjoy.

*Milk: Milk flavored cream sandwiched between nicely baked langue de chat cookies.
*Strawberry: White chocolate filling sandwiched between strawberry flavored langue de chat cookies.
*Chocolate: Rich chocolate cream sandwiched between nicely baked langue de chat cookies.
*Cheese: Milk flavored cream sandwiched between Hokkaido cheese flavored langue de chat cookies.
*Matcha: Milk flavored cream sandwiched between matcha flavored langue de chat cookies.

The combination of milk flavored cream or chocolate filling and crunchy langue de chat cookies is simple yet amazing. Furthermore, the bitterness of matcha and milk flavored cream create a perfect match. Matcha is getting popular for its ingredients that are beneficial to beauty and health, and has become a relaxing drink in many countries.

There are even energy drinks that are made with matcha. "Hokkaido No Koibito" is a great snack for Mother's Day if you would like her to try the magic power of Matcha.
2-2. Hokkaido Honey Cake
When it comes to pastries with custard cream, most people would probably think of cream puffs or custard pies. However, a gently textured steamed cake with custard cream is a lesser-known but delicious option that you should not miss out!

Honey, the key ingredient of this cake, is a natural sweetener rich in various vitamins and minerals. Honey is often used in Japanese sweets, but how does it differ from other sweeteners like sugar? As a matter of fact, one teaspoon of honey has almost the same sweetness level as three teaspoons of sugar! Furthermore, honey is lower in calories than regular sugar. Therefore, it is a perfect choice for those with a sweet tooth but also want to cut down their calorie intake.

As the name suggests, Hokkaido Honey Cake uses honey as its main ingredient. The honey adds a rich sweetness to the moist and fluffy steamed cake, some people even enjoy it as breakfast. If you like the idea of starting off Mother's Day with a nice family breakfast like what they do in Finland, Hokkaido Honey Cake can definitely help you with that!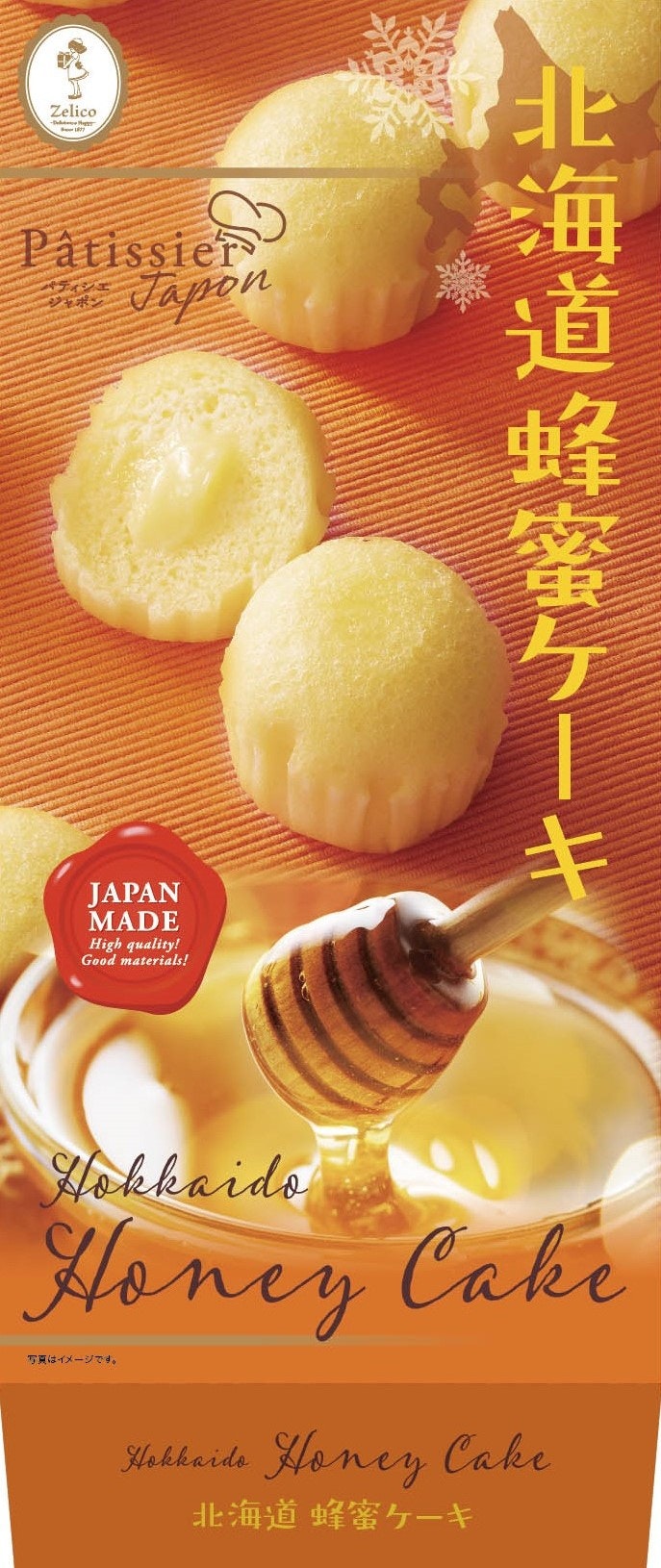 2-3. Hokkaido Milk & Chocolate Roll Cake
Roll cake, which has now become a popular sweet, is said to have originated from Swiss Rolls that first appeared in European cookbooks around 1880–1890. Roll Cake, which is sponge dough filled with cream, jam, and fruit, has got its popularity in Japan since around 1950.

Hokkaido Milk & Chocolate Roll Cake is a simple cake with a cream filling that comes in bite-sized pieces. The cream is made from flavorful buttermilk using raw milk produced in Hokkaido, hence its rich milk flavor and buttery sweetness. Mother's Day is a worldwide occasion to show appreciation for what our mothers have done for us, so why not let her take a snack break with Hokkaido Milk & Chocolate Roll Cake to refresh and recharge on this special day?
3. Summary: Japanese Sweets for Mother's Day
In this article, we talked about the origin of Mother's Day and how do people celebrate it around the world. We also introduced some of the best Japanese sweets for Mother's Day gifts. While Mother's Day traditions are different from country to country, the idea of showing appreciation for dear mothers stays the same around the world. The worldwide celebration of Mother's Day began with Anna Jarvis. How about preparing some Japanese sweets as a token of your appreciation for her this year?

This time, we have introduced different snacks for Mother's Day. In the next article, we will show you more Japanese sweets that are popular in different countries around the world!
Back to list